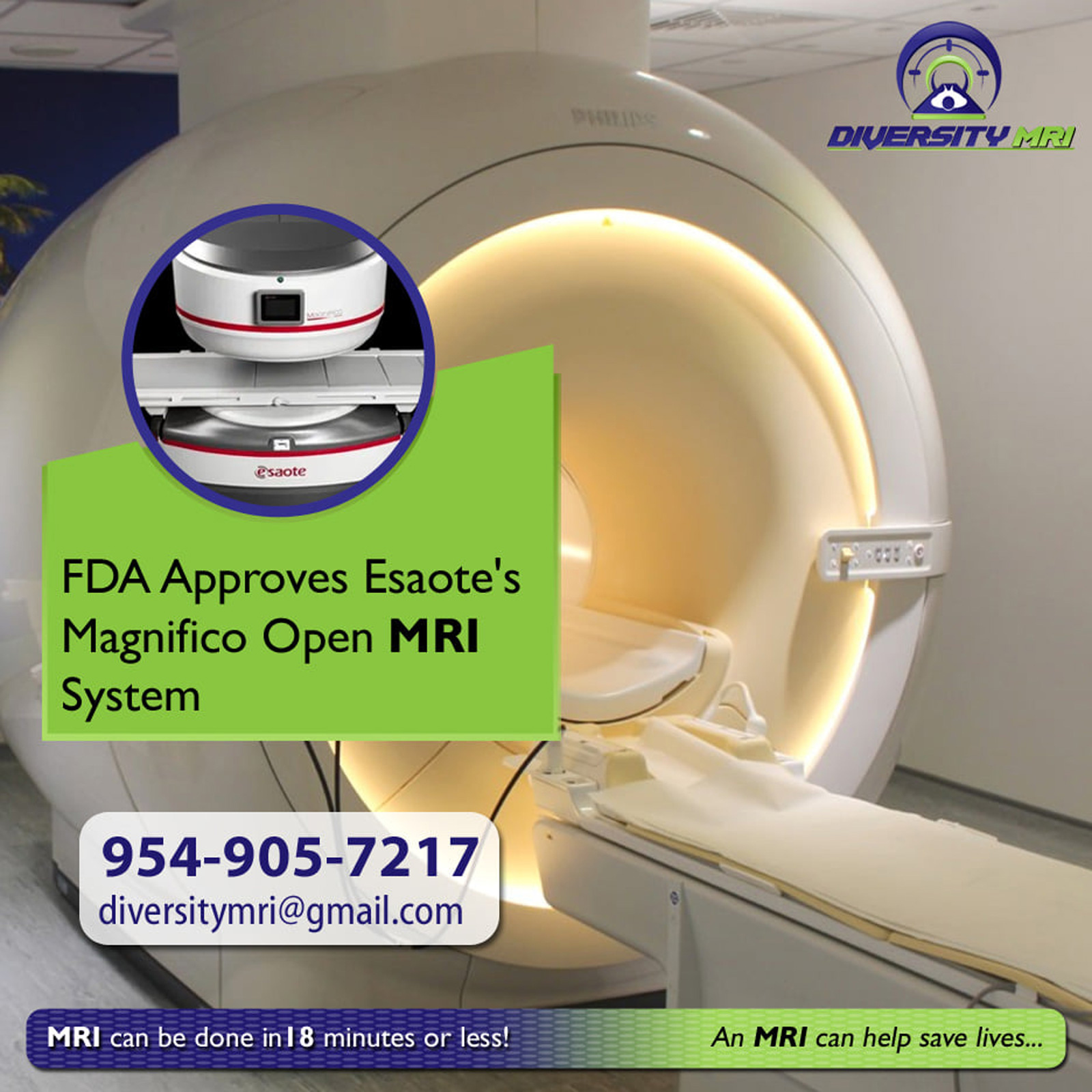 The new whole-body magnetic resonance imaging (MRI) platform reportedly offers enhanced image quality and increased patient comfort.
Esaote North America said the Magnifico Open MRI device features metal artifact reduction (MAR), which can facilitate postoperative imaging for patients with metal implants. The system reportedly has a low level of susceptibility for the metal in comparison to traditional MRI platforms, according to the company.
Sports-related injuries
When it comes to sports-related injuries, Esaote North America noted the Magnifico Open MRI also has a "True-Motion" feature that allows for real-time imaging of a joint, according to the manufacturer.
Image Quality
In terms of image quality, the company said the Magnifico Open MRI has a high signal-to-noise ratio (SNR) and signal homogeneity that facilitates high spatial resolution.
Medical news, articles, and information
Emphasizing patient comfort, the open platform may ease anxiety for children and patients with claustrophobia. Esoate North American also noted the device has a transparent head coil and laser alignment that enhance patient comfort and positioning.
"The Magnifico™ Open MRI is designed for patient comfort," said Stephen Gibbs, the manager of MRI sales and marketing for Esaote North America. "With an open-gantry design, it is ideal for imaging children, large and claustrophobic patients. The compact size is uniquely suited for hospitals, imaging centers, and in-office clinics."