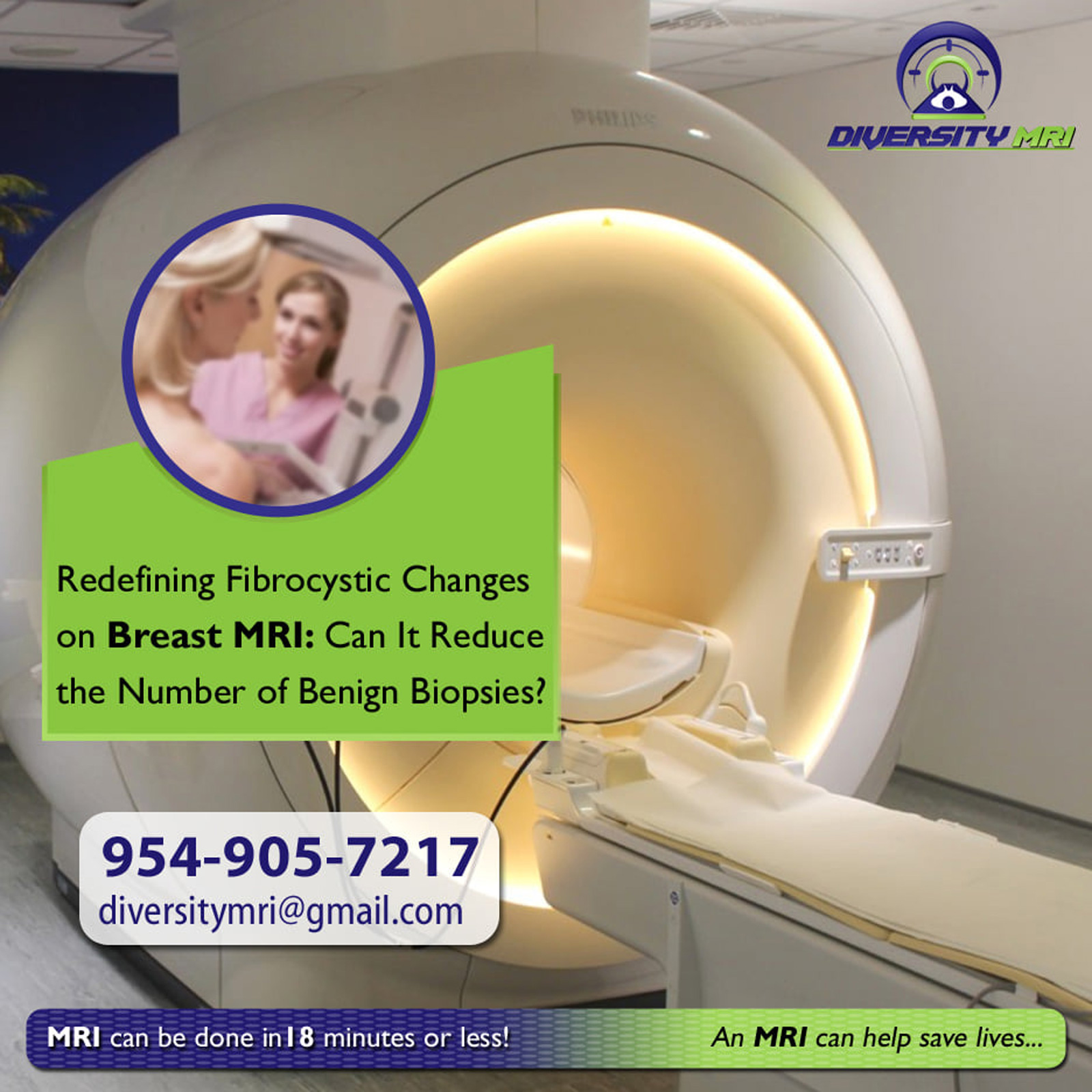 Given the broad range of fibrocystic changes, the authors of a recent study suggest that a more precise diagnosis of breast MRIs could significantly reduce unnecessary biopsy procedures.
The high prevalence of benign fibrocystic change (FCC) reported following MRI-guided biopsies underscores the need for careful review to establish radiologic–pathologic correlation, according to the study authors. Noting that FCCencompasses many pathologic entities, lead author Angela Choe, MD said more precise identification of these changes on breast MRIs may have an impact on reducing benign biopsies.
"There are many pathologic entities under the umbrella of fibrocystic change of the breast and we need to be able to identify the common imaging features of this benign entity when reading breast MRIs to try to decrease the number of benign biopsies that we perform," explained Dr. Choe, who is affiliated with the department of radiology at the Penn State Health Milton S. Hershey Medical Center in Hershey, Pa.
The study authors maintained that more precise terms for describing FCC on breast MRI would be in keeping with the standard Breast Imaging Reporting and Data System (BI-RADS).
Clinical symptoms
To help determine the difference and guide management, the study authors stressed the importance of careful radiologic–histopathologic correlation. Clinical symptoms in premenopausal women can include pain, nipple discharge, breast lumps, or discrete masses, according to the study authors.
Recommendation
The study authors recommended biopsy in the presence of suspicious features, such as irregular or spiculated masses as well as linear or segmental NME.